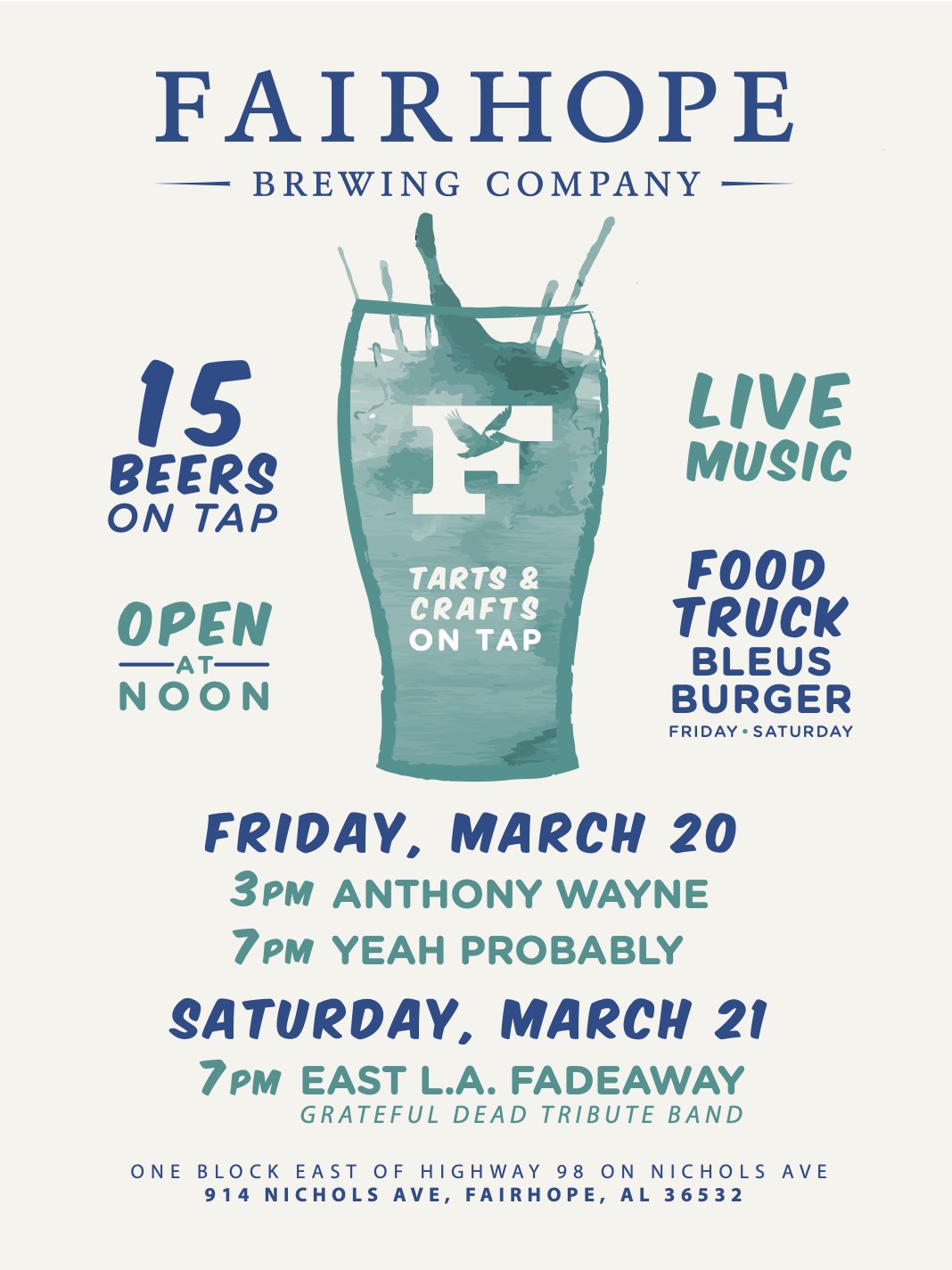 Arts & Crafts Weekend at FBC
The third weekend in March marks one of our town's most cherished traditions, the Fairhope Arts & Crafts Festival. Celebrating its 68th year, the event attracts thousands of visitors and more than 230 artists from around the country. Join us as we welcome these artists, guests, and locals, to celebrate this local tradition with live music, food trucks, and 15 beers on tap all weekend!
In addition to our year-round beers, you'll find plenty of new flavors and seasonal favorites on tap, including Tarts & Crafts, our tart cherry wheat beer that we brew each year in honor of the event.
The taproom will open at 12:00 on Friday and Saturday, and we will have Bleus Burger food truck on site both days. And here is our music lineup for the big weekend:
Friday, March 20
12:00 pm - 10:00 pm
Music: 3:00 pm Anthony Wayne
Music: 7:00 pm Yeah Probably
Saturday, March 21
12:00 pm - 10:00 pm
Music: 3:00 pm - Brittany Grimes
Music: 7:00 pm - East LA Fadeaway (Grateful Dead tribute band)